Mexican street cuisine is an essential and vibrant part of Mexico's gastronomic culture, but it has also spread around the world. It is characterised by authentic flavours, fresh ingredients and a wide variety of delicious and traditional dishes.
Mexican street cuisine is a unique culinary experience and an essential part of the country's gastronomic culture.
Each region of Mexico has its own offer of traditional street dishes, making it a diverse and exciting dining experience for food lovers.
7 unique dishes of Mexican street cuisine
Elotes and esquites
Elotes and esquites are two popular street food dishes in Mexico. Both are based on corn, a fundamental ingredient in Mexican cuisine.
Corn on the cob is cooked and then covered with a variety of seasonings and sauces. The corn is usually grilled or cooked in water, then topped with cream, mayonnaise, grated cheese, chili powder and lime juice.
Other topping options may include butter, cotija cheese or queso fresco. The corn is served on a stick or in a glass, and can be eaten with hands or a fork.
Esquites are a shelled version of corn. The corn is boiled and then shelled from the cob.
It is then mixed with the same condiments and sauces used for the corn, including cream, mayonnaise, grated cheese, chili powder and lime juice. Esquites are typically served in a glass and eaten with a spoon.
Both elotes and esquites are delicious snacks and can be found at street food stands throughout Mexico. They are an important part of Mexican culinary culture and offer a unique combination of sweet, salty and spicy flavours.
Mangoes with chilli
Mangoes with chilli in Mexico are a popular fruit preparation that combines the sweetness of the mango with the spicy and salty flavour of chilli powder. This snack is an example of the rich tradition of street food and snacks in Mexico.
Mangoes with chilli are a delicious combination of flavours and textures that combines the juicy sweetness of mango with the spicy saltiness of chilli powder and the freshness of lime.
It is a refreshing and flavourful snack commonly found in street food stalls and markets in Mexico, and is much appreciated for its contrast of flavours.
Tlacoyos
Tlacoyos are a traditional Mexican dish, especially popular in Mexico City and some other regions of the country. These little snacks are prepared with stuffed corn dough and cooked on hot comales or griddles.
Tlacoyos are a delicious street food option in Mexico and are very versatile due to the wide variety of fillings and side dishes available. Their authentic taste and crunchy texture on the outside with a soft and tasty inside make them very popular among Mexican food lovers.
Canasta tacos
Tacos de canasta, also known as tacos sudados, are a type of traditional Mexican taco typical of Mexican street food.
They are called "canasta tacos" because they are usually placed in a large basket to keep them warm before being sold.
Tacos de canasta are an inexpensive and delicious option to enjoy street food in Mexico. They are very popular as a lunch or snack, and can be found at street food stalls throughout the country, as well as in other regions of the world.
Their name "sweaty tacos" comes from the fact that the humidity and heat in the basket makes the tortillas a bit moist and soft, which adds a different and unique texture to this dish compared to traditional tacos.
Chicken tinga tostadas
Chicken tinga tostadas are a delicious and popular dish in Mexican cuisine.
Tinga is a traditional preparation in which chicken is cooked with tomato, onion, chipotle or other dried chillies and spices, giving it a smoky and spicy flavour.
The tostadas are crispy corn tortillas that are topped with this mixture of chicken tinga and other ingredients to create a flavourful, textured dish.
Chicken tinga tostadas are known for their spicy, smoky flavour and the contrast between the crispness of the tostada and the softness of the chicken.
Tortas ahogadas
Tortas ahogadas are a traditional dish of the tapatía cuisine in Mexico, specifically originating from the city of Guadalajara, Jalisco.
It is a unique and delicious snack consisting of a savoury birote bun filled with shredded pork carnitas and bathed in a spicy tomato sauce.
Tortas ahogadas are a delicious speciality of Guadalajara and are known for their spicy taste and crunchy yet soft texture.
They are a traditional dish that can be found in taquerias and food stalls throughout Jalisco and in some other parts of Mexico, and are a popular choice for those who enjoy the authentic flavours of Mexican food.
Guajolotas and atole
Guajolotas and atole are two traditional foods of Mexican cuisine that are often enjoyed together as a comforting breakfast or snack. Here we show you some more information about both:
Guajolotas
Guajolotas are a type of Mexican cake or sandwich that consists of tamales filled with different stews or ingredients, placed between bolillo breads. Bolillo is a type of bread that is crunchy on the outside and soft on the inside.
Tamales are cut in half and placed on bread, and can be filled with a variety of ingredients, such as beans, pulled pork (such as carnitas), chicken, pressed chicharrón, nopales, among others.
Guajolotas are often accompanied by sauces, such as salsa verde or salsa rojo, and can be found at street food stalls throughout Mexico.
Atole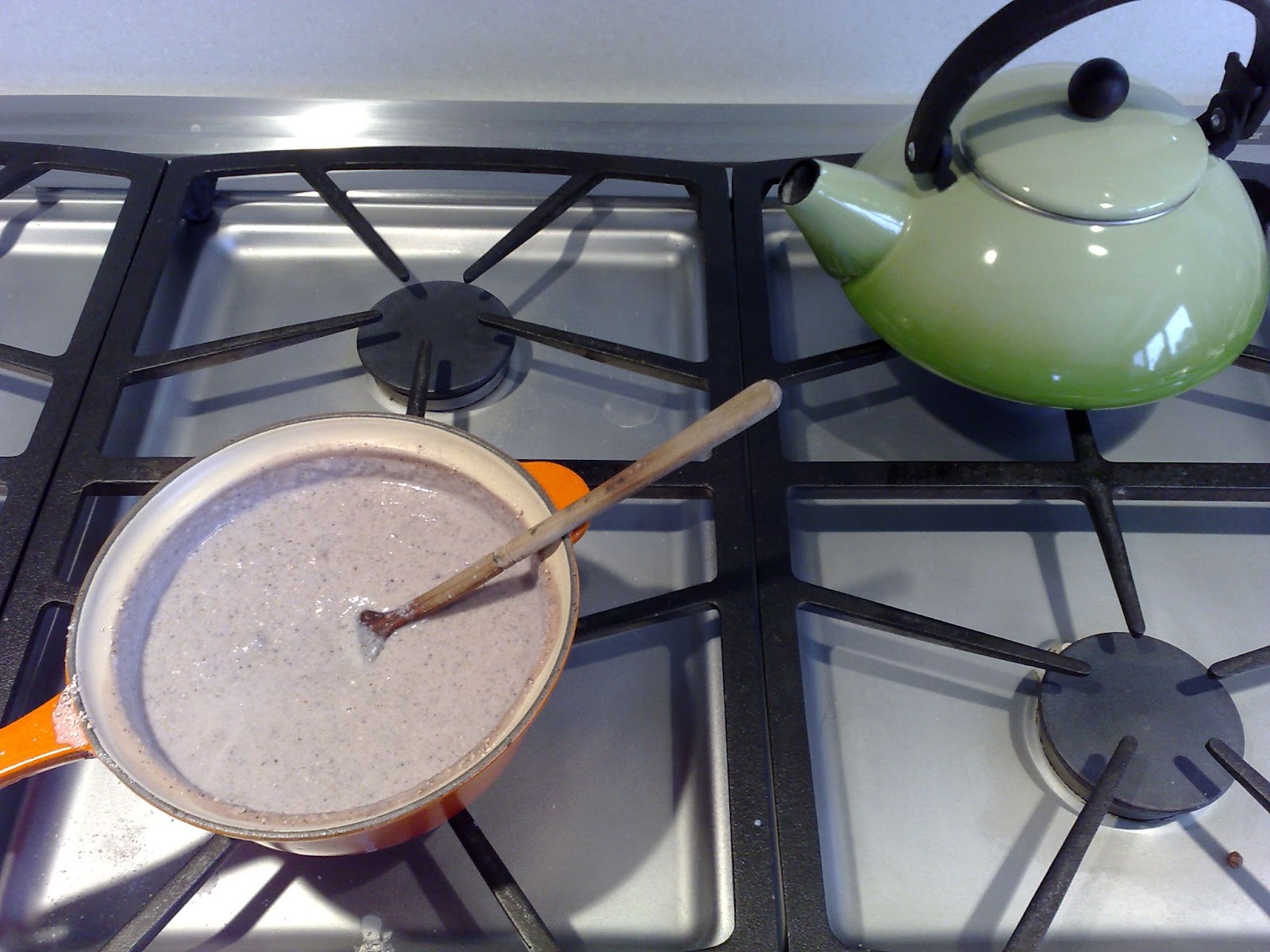 Atole is a hot, thick drink made from corn dough, water or milk and sugar. It is often flavored with vanilla, cinnamon, chocolate or fruit, depending on region and preference.
The corn is dissolved in liquid and cooked over low heat until the mixture becomes thick and creamy.
Atole is a comforting drink and is served in cups or gourds. It is common to accompany guajolotas with a cup of atole, especially during breakfast.
Together, the guajolotas and atole form a complete and nutritious meal for a good breakfast or snack. The guajolotas provide substance and flavor, while the atole offers heat and sweetness.
This combination is especially popular in Mexico City and other regions of Mexico as a traditional, inexpensive breakfast served at street food stalls and local markets.
And now that you know more about some of the best-known Mexican street cuisine dishes, you will have been left wanting to enjoy a good meal in the purest Aztec style.
At Taquería de Birra we have been experts in tacos and Mexican food since 1989, so if you want to taste some quality traditional tacos or other typical recipes, we invite you to order takeout or come try them at C/ Don Pedro, 11 or at Plaza de las Comendadoras, 2.